The two connected shophouses at shop no. 39 and 41 of Carpenter street were among the prosperous shops in Old Bazaar. Three renown and influential families were directly related to these two shops.
【Chan Ah Koh】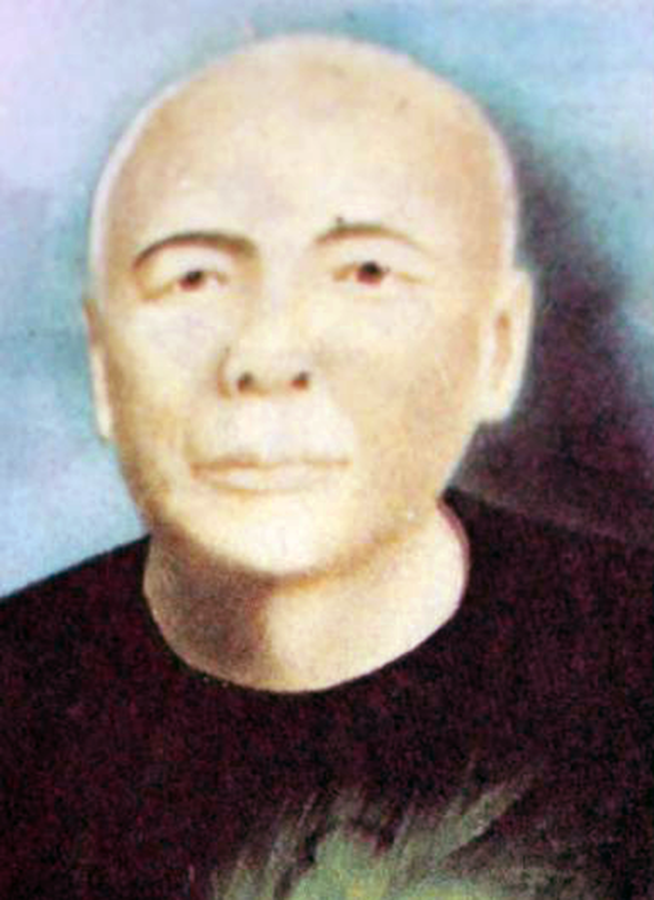 In 1844, a young 16 years old Chan Ah Koh decided to leave Chao An and look for a better living in the Nanyang. After a few years, he arrived in Bau working as a miner. Later he rented a place nearby and started selling grocery. As tales told, while Chan was digging at the backyard trying to plant some sugar cane he found some gold sand and found his 'first pot of gold'.
With his newly found wealth, he moved to Kuching and operated Chop Chan Chin Ann at two shops, shop no. 39 and 41 of Carpenter Street. He was dealing with jungle products and grocery trades. At the same time he also diversified his business into real estate. He acquired amazing amount of shophouses and land. As his business expanded and thrive, Chan became one of the wealthiest man in early Sarawak. He was very passionate about the welfare of folks from his hometown. His shop and mansion house used to lodge many Chao An clansmen and it was known as the "Free hotel for the Chao An".
Chan Ah Koh passed away at his hometown in 1894 at the age of 66. He was awarded the title of "Grand Master of Glorious Happiness" by Emperor Guangxu. His wife Chua Lian also received a prestigious title award from the emperor.
【Teo Ying Zoo】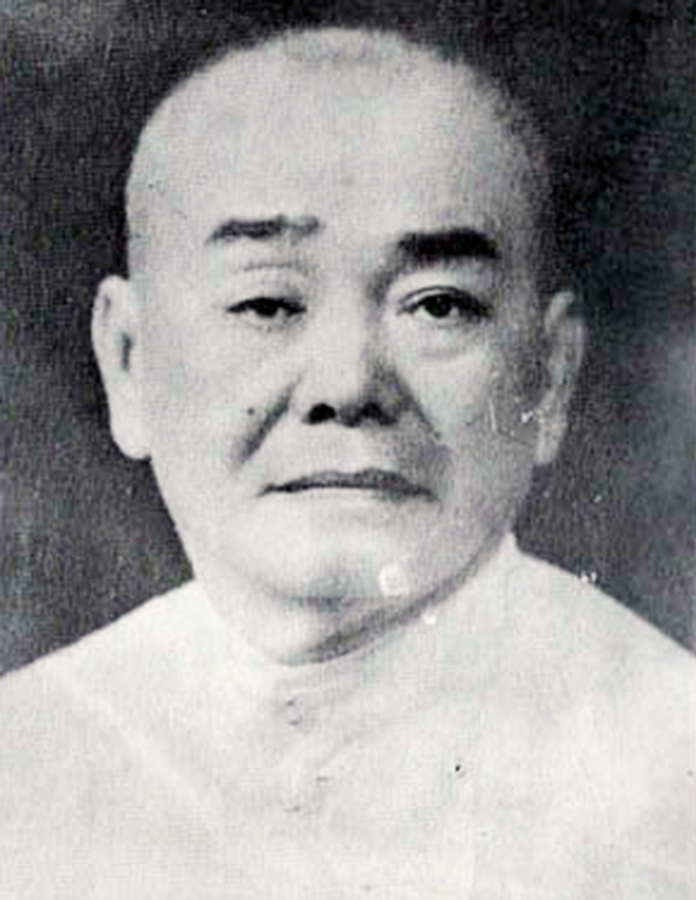 Teo Ying Zoo was a respected Hainanese pioneer, and he led the Kuching Hainan Association as the chairman for many years. The Teo family was one of very prominent families in Kuching. The Teo Kim Him soft drinks was an unforgettable brand which was founded by Teo Ying Zoo's paternal uncle Teo Deck Xian. Teo Deck Xian was one of the founding members of Kuching Hainan Association.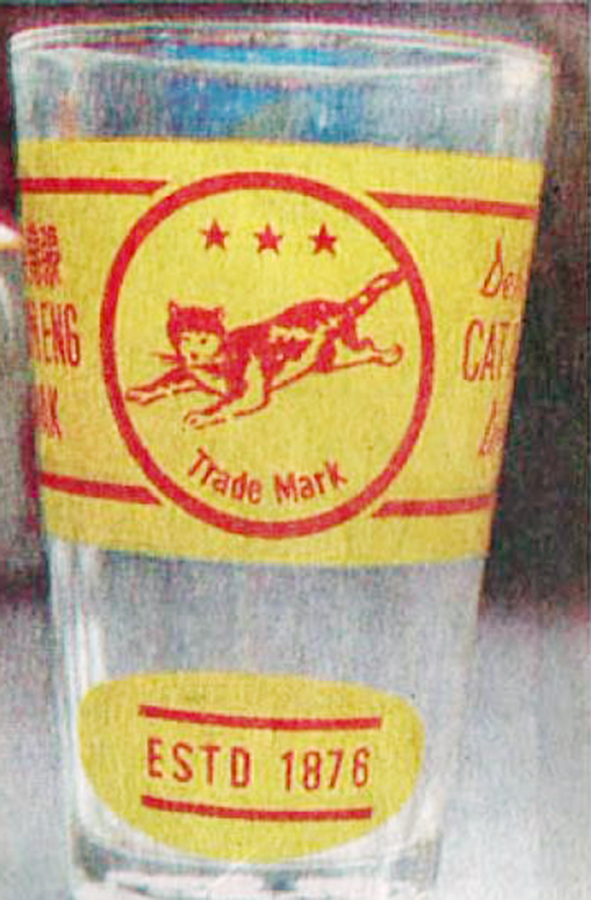 Senior Teo Deck Xian arrived in Kuching in 1870. He operated a grocery shop by the name of Chop Kim Hin at Old Bazaar. He earned quite a fortune from the business. In 1876, Teo Kim Hin soft drink company was established and it became first soft drink manufacturer in Sarawak. The "Cat brand" soft drink was an instant hit. During the peak of the business, the office and factory was located at shop no. 39 and 40 of Carpenter Street. The shops were bought over from the Chan family.
【Datuk Sim Swee Yong】
The late Datuk Sim Swee Yong's family was the third owner of shop no. 39 and 41 of Carpenter Street. The Sim family operated the Universal Electrical company after the war. Datuk Sim bought over the shops from his uncle in law (Teo Ying Zoo) in 1969. Datuk Sim, a Teochew was very passionate in helping people and gained respect from all communities. He was awarded "Datukship" by the Governor of Sarawak in 2003.
The Sim family are a very influential family. Datuk Sim's grand uncle, Sim Ah Nio was one of the largest share holders of Ghee Soon Company. The company was among the biggest Chinese enterprise in Sarawak a hundred years ago. Datuk Sim had also held the position as Chairman of the Kuching Old Market Community Association.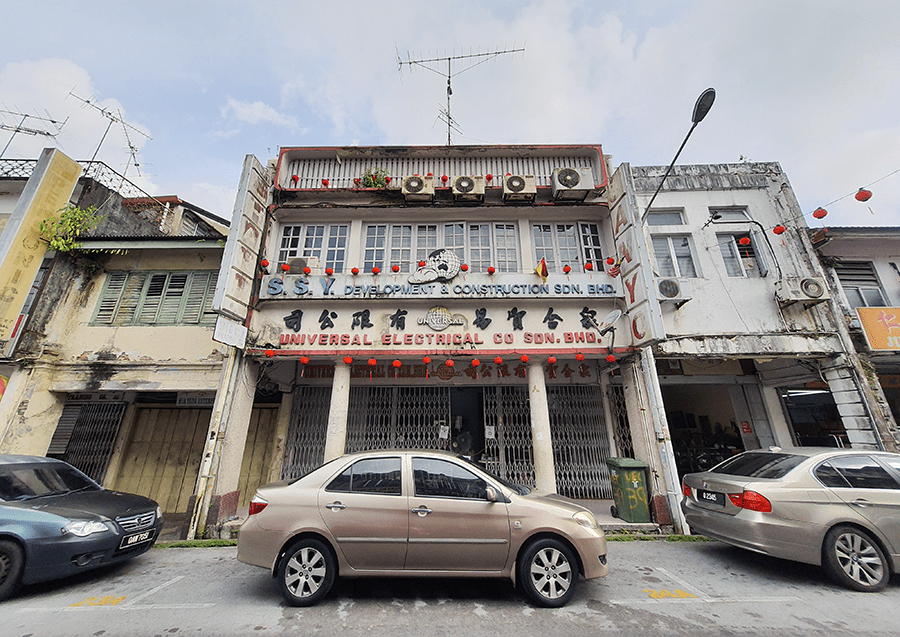 田考 / 张运琚 / 拿督沈瑞永
亚答街39和41号这两栋打通相连的店屋,可以说是古晋老巴刹的旺店,前后出过三个大家族,风头一时无两。
【田考】
1844年,年仅16岁的田考决定离开诏安,到南洋谋生。辗转数年,他来到石隆门的矿厂工作,而后在附近租了一个地方开起小店卖杂货。相传有一天,他在掘土种植甘蔗时,无意间掘出一些金沙,赚到了人生的第一桶金。
致富后的田考转移战场,带着丰厚的资金抵达古晋亚答街,在门牌39号和41号的店屋开设"振安"宝号,经营土产买卖和杂货店生意,同时也大量购置房地产,手上握有的店屋和地皮数目惊人。振安号的生意越做越大,田老也迅速累积财富,成为砂拉越最早的三大富豪之一,富可敌国。他热心公益,非常照顾南来的同乡,他的振安号和田家庄园都曾经接待很多投靠的同乡,因此被喻为"诏安人的免费旅馆"。
1894年,田考在诏安辞世,享寿66岁,光绪皇帝下旨追封他为"荣禄大夫",同时也封赐其于古晋的元配妻子蔡莲(Chua Lian)为二品夫人。
【张运琚】
张运琚是倍受敬重的海南先辈,曾经担任古晋海南公会主席多年。张家更是当代古晋的名门望族,由张家创办的"张锦兴汽水厂"(Teo Kim Hin)是闻名一时的品牌,创办人是张运琚的叔父张德显(Teo Deck Xian)老前辈,他也是古晋海南公会的发起人之一。
早在1870年,张德显老先生已经抵达古晋,先在老巴刹开了一间杂货店名"锦兴栈"(Chop Kim Hin),并赚到了第一桶金。1876年,张锦兴汽水厂成立,是砂拉越第一家汽水厂,推出的"猫标汽水"一炮而红。张锦兴汽水厂生意最火红的时候,办事处和厂房就设在亚答街39和41号,是张家向田家买过来的产业。
【拿督沈瑞永】
已故拿督沈瑞永家族是亚答街门牌39和41号店铺的第三手望族,沈家在战后创办合众电器行(Universal Electrical Co.),而沈瑞永也在1969年从其姑丈张运琚手中买过这两个店面。潮州人沈瑞永热心公益,受到各方的尊敬,在2003年荣获砂拉越州长颁赐"拿督"荣衔。
沈家是名门之后,拿督沈瑞永的伯公,便是百多年前砂拉越最大的华资企业"义顺公司"的大股东沈亚尧(Sim Ah Nio)。拿督沈瑞永生前曾经出任古晋老巴刹民众联谊会主席一职。