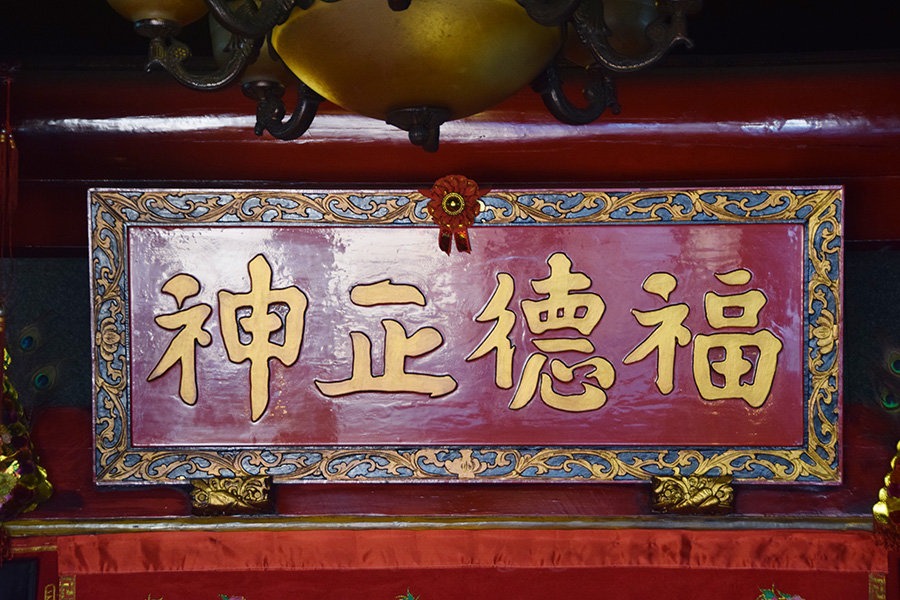 Situated in the midst of the city's bustle, Tua Pek Kong Temple is one of the major landmarks of Kuching. The patron deity Fu De Zheng Shen (福德正神), also known as the Earth Deity Zhang Fu De (土地公张福德), is commonly referred to as Tua Pek Kong (大伯公, "Eldest Grand Uncle") in the Nanyang region. The veneration of Tua Pek Kong is ubiquitous among Sarawakian Chinese, and shrines and temples dedicated to him are found in nearly every town and settlement.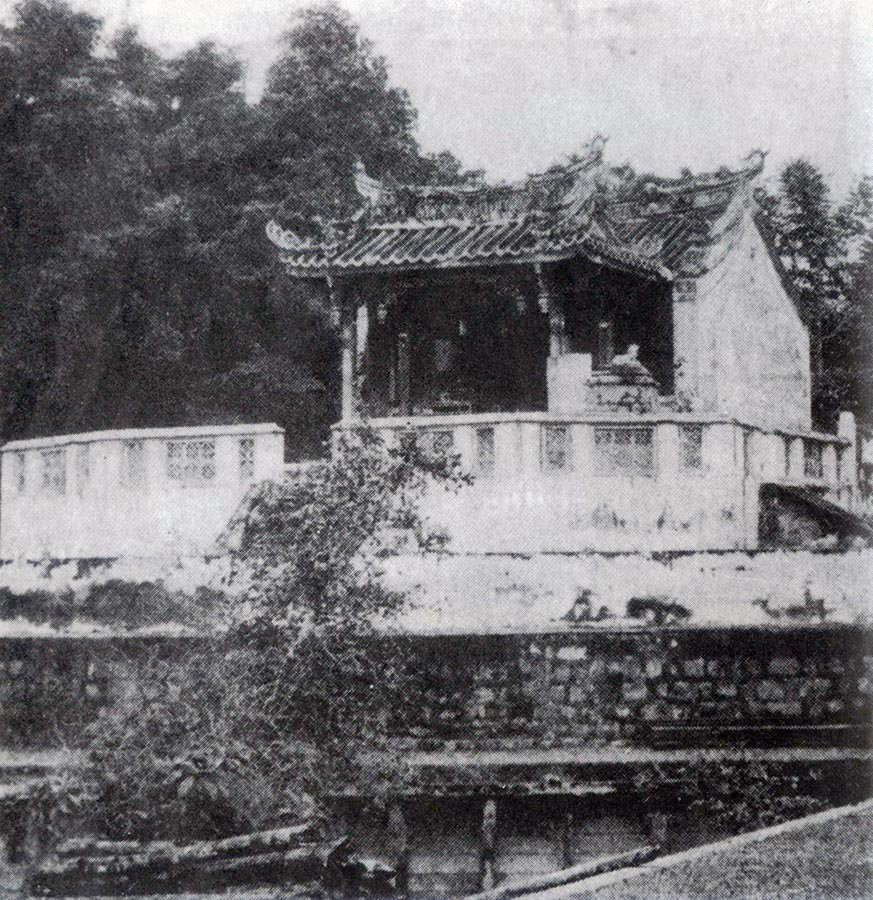 This temple is believed to be the oldest Chinese temple in Sarawak, though its exact founding remains an enigma. Its oldest land title deed, issued by the 2nd Rajah, bears the date of 29 August 1871; an inscription on a ceiling joist in the main hall indicates, however, that the temple was rebuilt in 1856, implying an even earlier existence. Researchers have suggested dates ranging from the 1820s to the 1800s to as early as the 1770s, though these remain speculations.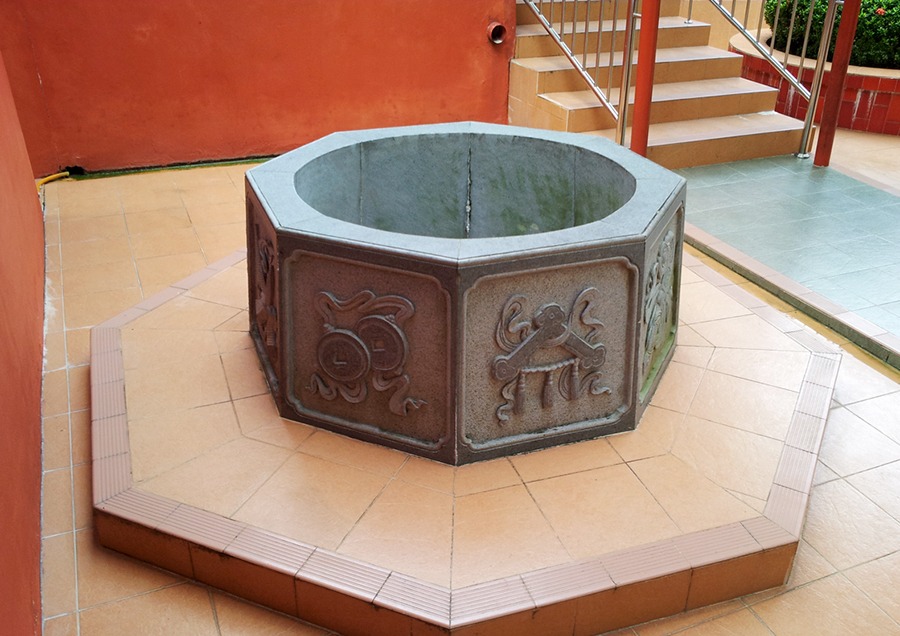 The temple has held a central place in the cultural and social life of the Chinese. Letters from hometowns in China used to be addressed in care of the temple, to be handed to the intended recipients on their next visit to the temple. An old water well, possibly dating back a century, is preserved at the back of the temple.
寿山亭福德祠大伯公庙
寿山亭福德祠大伯公庙坐落在繁华的街头,是古晋重要的地标之一。庙里供奉的主神福德正神,是人们熟知的土地公张福德,但在南洋地区向来被尊称为大伯公。大伯公信仰是砂拉越最普遍的信仰,几乎大城小镇都有伯公庙,庇佑一方黎民百姓。
这座大伯公庙也是砂拉越最古老的庙宇,其建庙年份至今在史学上仍是一道谜。据知,寿山亭福德祠最早的地契由第二代白人拉者查尔斯布洛克于1871年8月29日签发,然而从大伯公庙大殿正中的灯樑上之雕刻记录来看,这座庙宇曾经在1856年重建,意谓着其历史早于这个年份。史学家推测其出现于1820年、1800年甚至1770年者皆有之,但仍有待证实。
大伯公庙是重要的文化遗产,过去有很多从中国家乡的来函一律寄至"古晋寿山亭福德祠",由庙祝保管,待民众到大伯公庙进香之时转交。此外,庙的后方仍保留着一口古井,其历史或也有百年之久。