Hiang Thian Siang Ti (or Xuantian Shangdi, 玄天上帝) is the deity of the north, widely revered among Teochew people. Tradition holds that the temple, commonly called Lao Ya Keng (老爷宫) by the Teochew, predates 1844 and originally stood on Soon Hong Street (now the Main Bazaar). The temple moved to its present location in 1863. It was devastated in the Great Fire of 1884 and rebuilt in 1889.
Initially, several Teochew street-based associations formed the Ngee Ann Kiun Committee (义安郡司事) to manage the temple. The duty later fell to Soon Hong Kongsi (顺丰公司), which in 1914 became a registered society that represented the Teochew. Its name was changed in 1933 to Teo Kiaw Association and again in 1938 to Kuching Teochew Association.
The century-old temple is one of Old Kuching's main attractions. The feast day of the deity, which falls on the 4th day of the 12th lunar month, is an annual cultural event that draws large crowds and fills the streets with rippling flags and percussive din.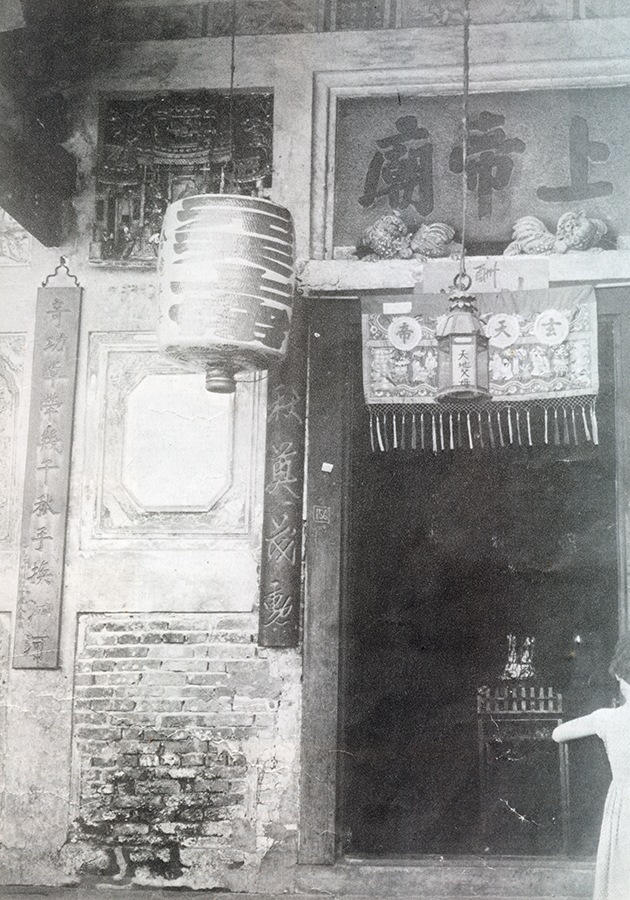 玄天上帝庙
玄天上帝是"北方之神",是潮州人最为普遍的信仰。玄天上帝庙,潮州人一般习惯称之为"老爷宫",父老相传早在1844年以前已经出现在顺丰街,也就是今日的海唇街;到了1863年,才迁到亚答街现址,而后毁于1884年的大火灾中,今日所见的庙堂是1889年重建后的版本。
跨越逾百年史迹的玄天上帝庙,从当初潮人精神团结发祥地,演变至今已成历久弥新的古晋名胜景区之一。每年农历十二月初四日循例举行的玄天上帝圣驾巡境游神的规模之大与锣鼓喧天盛况,乃是砂拉越数一数二,且游神盛典也列入砂常年旅游年历内,这儿亦是全马为数不多的民俗中元节"抢孤"重点区。
玄天上帝庙最初的管理组织是"义安郡司事",由多个街道的潮属组织所组成,后由顺丰公司管理。1914年,顺丰公司注册为代表潮属人士的公共机构;1933年改名潮侨公会;到了1938年,则再度易名为古晋潮州公会。
More information: www.kuchingteochew.com/