In the 1920s, a 16 years old Kiew Shao Ngap who originate from Baihou Town, Taipu Guang Dong arrived in Kuching alone and stayed at shop no. 44 of Upper China Street.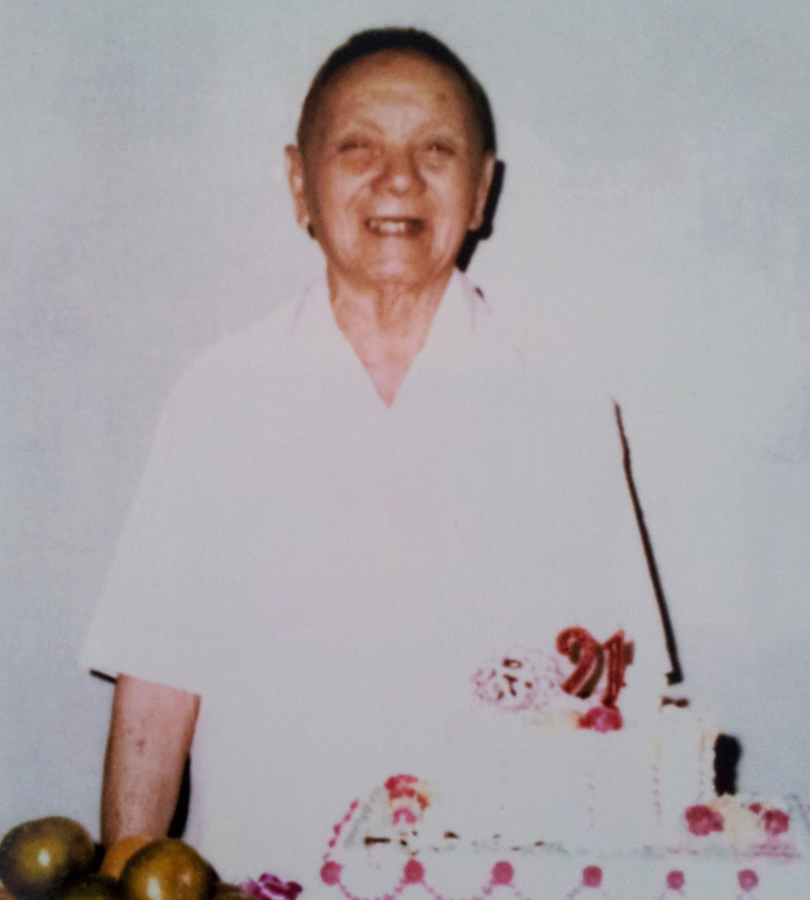 At first, Kiew began work in a Chinese medicine shop. Then he decided to start his own business in 1925 by selling "Jam Mian", a type of traditional Taipu Hakka noodles with the handmade noodles cooked then mixed with other cooked ingredients such as minced meat. Kolo mee is speculated to have evolved from "Jam Mian".
During those early years, Kiew carried a basket peddling around Carpenter Street, Upper China Street, Main Bazaar calling out for customers by beating a piece of bamboo. After accumulating some savings, he rented a stall at a Hainanese own coffee shop at Upper China Street.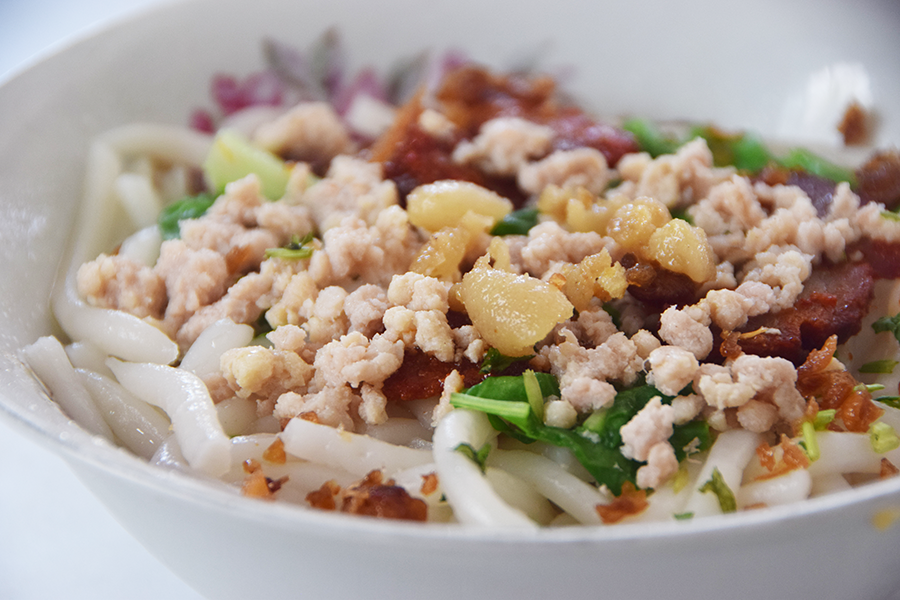 He continued selling the Taipu authentic noodles, and also started selling Mee Tikus (a type of noodles tapered much like a rat's tail). His stall is believed to be the first to sell Mee Tikus. Nyan Shin Cafe at Carpenter Street belongs to the third generation of the Kiew family.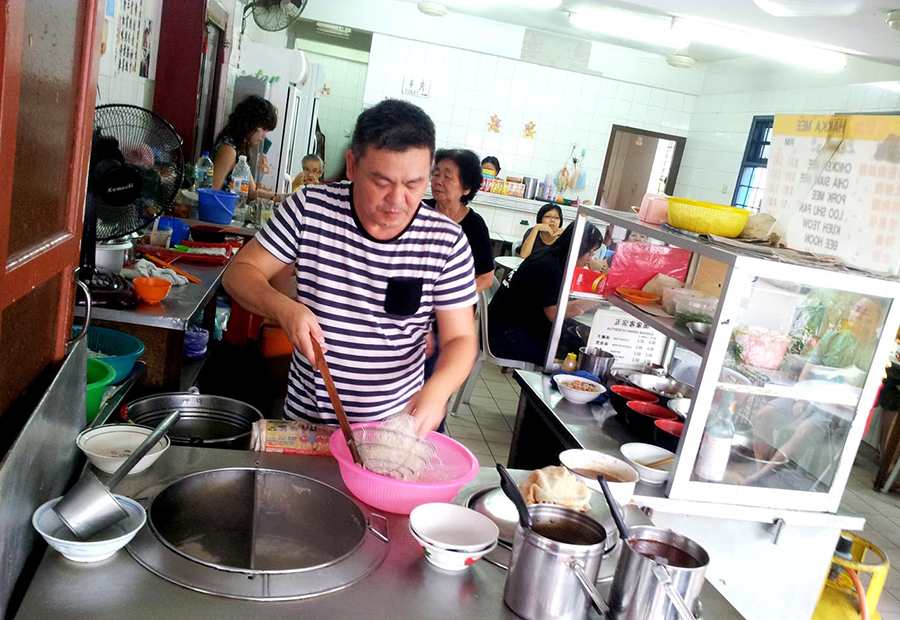 丘家大埔腌面
1920年代,年仅16岁的丘绍业从广东大埔百候镇只身南来,居住在大井巷门牌44号的店铺里。初期,丘老在中药店工作,然后决定自行创业,在1925年开始卖起家乡的腌面。客家话腌面其实就是干捞面,是大埔人的日常食物,古晋的哥罗面可能正是从腌面转变而来。
丘绍业当年挑着担子,在古晋亚答街、大井巷、海唇街一带沿街叫卖,并且手持竹片,一路敲打。待攒了些积蓄,就在大井巷口一家海南人经营的咖啡店租了个档口,继续卖着大埔味道。同时,他还引进大埔的老鼠粄,成为第一个贩卖老鼠粄的面家。亚答街的源成茶室是由丘家第三代人所创。