Around 1920s, Hainanese Lee Seng Shen travelled across the sea to Kuching. He first help in a shop operated by one of the folks from his village. After being familiar with the environment, he started to sell curry rice. It was believed that Lee cooked two huge pots of curry rice each day and peddled around the streets. During his spare time, he earned some extra income by doing therapeutic massage (推拿Tui Na, Bone setting). After a few years, Lee ended his hawker business and started grocery and coffee shop businesses. He established Ann Lee Restaurant at Carpenter Street in the 1930s.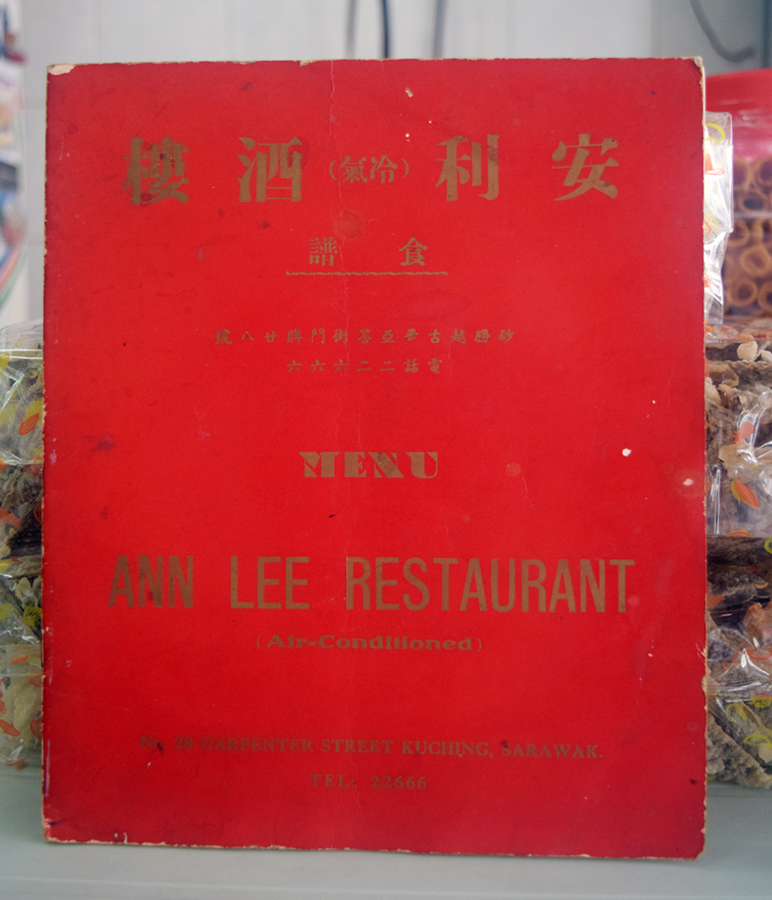 Ann Lee Restaurant was the first high end restaurant with air condition in Kuching. Their signature dishes, "Qi Pan Duck", chicken hams and roasted pork were very famous. During those time, Old Bazaar folks frequently used "Jiak An Lee" to refer to 'having a big meal'.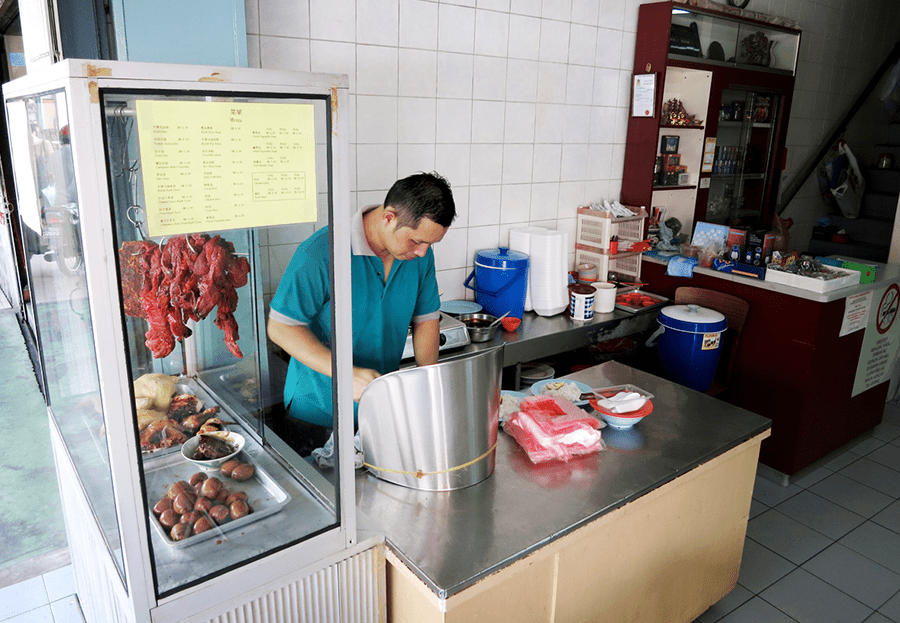 By end of 1980s, the descendants of Lee renamed the restaurant as "Kheng Lee" which specializes in curry rice, returning to their original trade.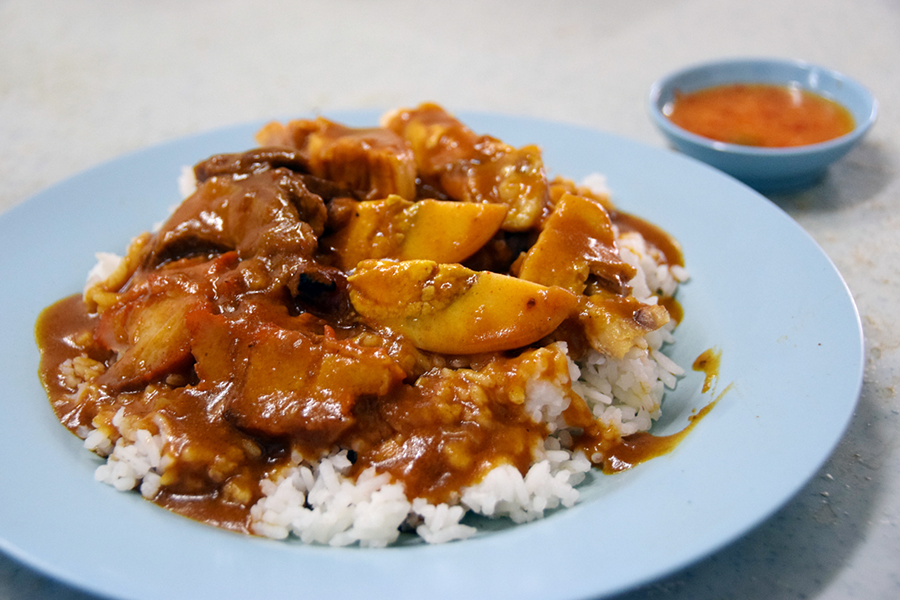 安利酒楼
1920年前后,海南人李声森漂洋过海抵步古晋,先投靠在同乡的店里帮手,稍熟悉环境后,转行卖起了咖哩饭。据知李老每天烹煮两大锅咖哩饭沿街叫卖,业余时也靠着推拿接骨的手艺赚取一些外快。数年后,李老结束小贩生意,先后开了杂货店和咖啡店,到了1930年代在亚答街开办安利酒楼。
安利酒楼是古晋最早的酒楼,而且也是第一家冷气酒楼,他们的棋盘鸭、火腿鸡和烤乳猪都很有名。当年老巴刹的人常说"吃安利",意思就是"吃大餐"。到了1980年代尾,李家后人将它转型为琼利园,回归原点,主打咖喱饭。