【Temple Street】
The original Kuching river (Sungai Kuching) (古晋河) used to flow from what is now the Reservoir Park, along Thompson Road (now known as Jalan Tunku Abdul Rahman), through the Tua Pek Kong Temple and the old Chinese Chamber of Commerce and into Sungai Sarawak. The creation of the reservoir had subsequently reduced the flow of the river and in 1928 the river was backfilled to allow development with the former river becoming a new street. The street was named "Temple Street" because the start of the street is where the iconic Tua Pek Kong Temple is located. The temple is one of Sarawak's oldest temples and is believed to have existed since the early 1800s. Written evidence can be found on the temple's pillars dating back to 1856.
【神庙街 】
神庙街的"前身",是古晋河——发源自蓄水池公园的山头,注入砂拉越河,古晋市名称的由来跟这条河有关。1928年,古晋河被改为街道,并命名为神庙街,名称来源自街头的大伯公庙。这座寿山亭福德祠大伯公庙,是砂拉越最古老的庙宇,相传在1800年已经存在,庙内横梁上的记录则可以追溯到1856年。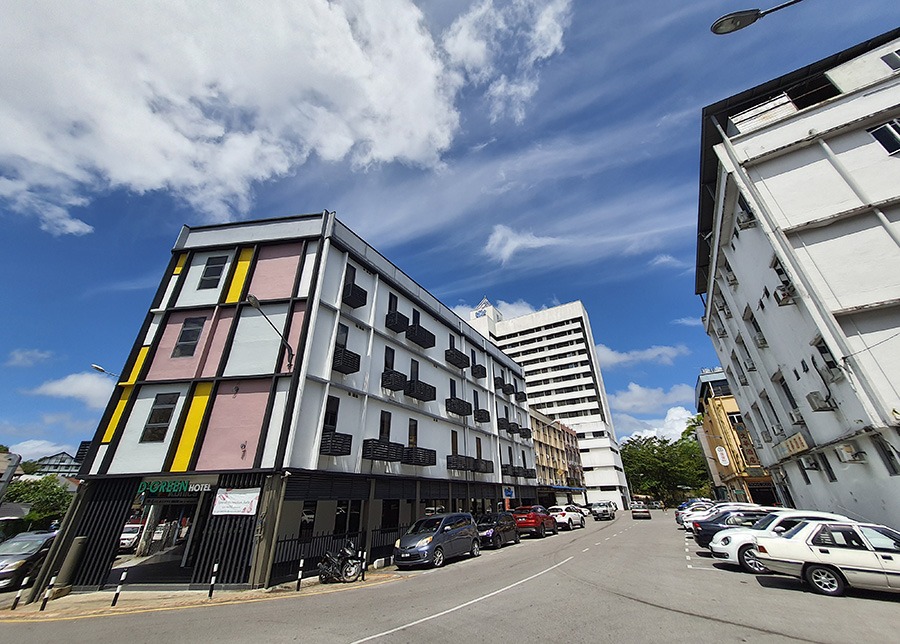 【Green Hill】
This street is considered as the 'greenest' or 'youngest' among all streets in Old Bazaar. A relatively recent development, the shophouses were built in the 1970s. Before then, it had been a wooded area at the foot of Bukit Mata Kuching (thus the name 'Green Hill'), favoured by local children.
【青山道】
青山道在老巴刹区,是属于最"年轻"的街道,这里的店屋群建于1970年代。在未建有店屋的年代,这个地区只是猫眼岭山脚下的丛林,经常成为孩子们玩耍的地方,人们习惯叫它"青山"。